Have you ever considered creating your own online game? The advancement of technology has made it easier for almost anyone to do so thanks to the tools to create mobile games.
Of course, if the game you have in mind is complex, you will need help from professional developers. There are options for all tastes and for all levels, so take good note. We review which are the best tools to create games.

Tools for Creating 2D Mobile Games
Creating a simple game doesn't have to be difficult if you use the right game-making programs. We talk about two of the most used with which you can create a game without programming.
GameSalad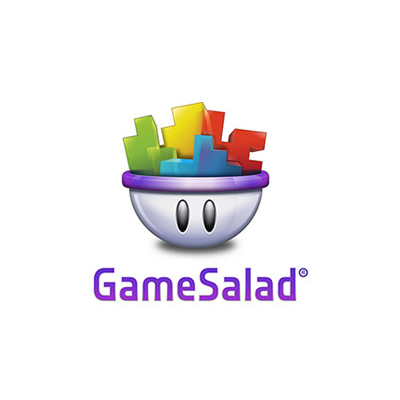 GameSalad is a drag-and-drop authoring tool. For this reason, it is one of the easiest to use if you do not have programming knowledge.
Advantage: easy to use and with a template marketplace
Disadvantage: limited if you want to create a complex game
Price: free trial, starting at $17/ month thereafter
Another point in favor is that GameSalad allows you to publish and share your game online for different platforms and stores iOS, Android, Html5. If you want to save time, you can search its marketplace for templates so you don't have to start from scratch. Pick a template, customize it and your game will be ready to launch sooner than you imagined.
If you want to create an arcade-type game GameSalad will be very useful for you. It is perfect for 8-bit, platform or puzzle-type games. You can see some examples of what you can create with this tool on their website.
However, if you plan to create a complex game, GameSalad may be somewhat limited. However, it is perfect as a first approach to applications for creating mobile games. You can use it from the cloud, install it on your Windows PC or Mac OS X, or create a game from your Android or iOS mobile.
Stencyl
Stencyl game designer pays tribute to the MIT Scratch project. With its system of tiles and hierarchy of each element, you will be able to create all kinds of 2D games simply by dragging tiles and assigning properties, without having to know anything about code.
Advantage: it allows you to create blocks and write your own classes.
Disadvantage: it has fewer templates and tutorials than other programs.
Price: free version to publish on the web; to publish on iOS, Android, web and desktop you need the Studio version $199/year).
However, if you have some knowledge, you can also create and share your own blocks, import libraries, and write your custom classes that perfectly interact with block-based behaviors.
It has fewer templates and tutorials than other platforms, plus it is somewhat more limited than other tools for creating games.
Also, in this case, the free installation only allows you to publish on the web. If you want to publish your game for desktop, iOS and Android, you will need to increase your subscription to the Indie or Studio plans.
Applications to Create Platform Games, Shooter, Adventure
Have a slightly more ambitious idea for your game? Then you will have to work with a slightly more complete program. These two that we are talking about also allow you to create a game without touching code and publish on any platform.
GDevelop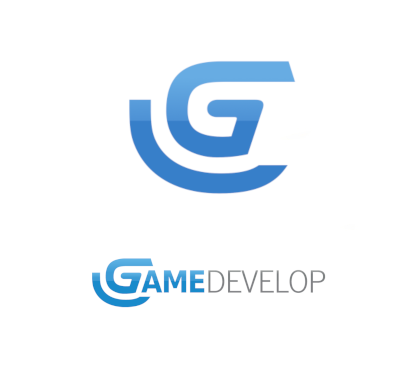 GDevelop is another of the tools to create games without having previous knowledge.
Advantage: open source platform, allowing you great customization.
Disadvantage: as it is not one of the most used platforms, it does not have much documentation and it can be difficult to get answers in its forums.
Price: online version and free download.
This open source platform will allow you to create any type of game: puzzles, shooter, platforms, 8 bits. From small projects just for fun to more complex ones, they all have a place in this application to create games.
GDevelop is based on events which are used to trigger game actions without the need to learn any programming language. Like other tools, it also allows you to publish your games on any platform in a simple way. However, it is very easy to take your first steps thanks to the huge number of examples that you will find ready to try, in addition to the tutorials that you will find on their website.
GameMaker Studio
The success of GameMaker Studio depends on eliminating entry barriers for users without programming knowledge. Its system is based on events and game elements that you can customize simply by dragging and dropping.
Advantage: simple tool to create games on any platform, which you can run natively.
Disadvantage: you need to know some code for more advanced customization.
Price: from $39/year.
With GameMaker you can have a game for Android or for any other platform without typing any code. With this software to make games you can do it with a single code base and then publish them to run natively on different platforms. So you can export your game directly to the Windows desktop, Mac OS X, Ubuntu, Android, Android TV, iOS, HTML5, PlayStation 4 and Xbox One.
Although you don't have to know code, with GameMaker you can learn. Doing the actions of your game, you will be able to see a preview of the code, with which you will be able to familiarize yourself to take your games to the next level.
As you use it, you will discover all the possibilities it has. This is why it is a good tool for intermediate users In this case, although it starts with a free plan, there are plans from $39 to publish on Android and iOS and others higher if you want to make the leap to consoles such as Xbox One or PS4, among others.
Applications to Create Advanced Level Games
If you are a developer, the following two programs for making online games will be very familiar to you. If this is not the case, you may find it difficult to create your game with Unity or Unreal Engine.
If you are going to find a team of developers to create your game, having them control these two software to create games will be a good sign.
Unity
Unity is a real-time 3D development platform that provides you with everything you need to create and monetize your online games. It is one of the most widely used development environments today and is applied beyond games to other sectors such as films and animation or architecture and engineering, among others.
Advantage: a very complete professional tool with many resources for learning.
Disadvantage: more complex development and with limitations when accessing the source code.
Price: free for projects with a collection of less than $100,000 per year.
Despite all its power and capabilities, Unity is free for beginners as long as it does not exceed 100,000 raised per year but without customer support or training.
If you are looking for documentation to get started, don't worry. You have infinite resources on the net to learn. Therefore, if you already have a certain level and want to advance more quickly, there is a Plus plan that will allow you to train, in addition to enjoying a customer service advisor.
And, despite being a professional platform, starting to create online games directly in Unity 3D will make you have the most complete solution for your project and that, later, you can carry out other more ambitious projects.
Unreal Engine
Unreal Engine we could say that it is the top of the range It is the most advanced platform for creating video games for consoles and mobiles. But Unreal Engine goes further, since it also has applications in the world of cinema, virtual reality and augmented reality.
Advantage: complete and highly valued tool on a graphic artistic level.
Disadvantage: some programmers have described it as unstable.
Price: free for projects with a collection of less than $ 3,000 per semester.
In fact, to the untrained eye, some of the real-time images created with this suite of tools will look like real photographs.
As with Unity, the download is free. From the $ 3,000 obtained for each four-month period, the company charges 5% of the benefits. A cost more than affordable if you exceed that billing, don't you think?